Who we are
This body shall be known as the North East Los Angeles Area Service Committee of Narcotics Anonymous , and shall serve the areas located within North East Los Angeles Area of Narcotics Anonymous, including but not limited to Highland Park, Eagle Rock, Mount Washington, Glassell Park, etc. Referred to as the "NELANA".
Our purpose
The purpose of NELA is to carry out services on behalf of groups in the
NELANA so that the groups can focus on their primary purpose of carrying NA's message to the still- suffering addict through their meetings and to further the unity of the fellowship within our area and other areas by maintaining communication between the groups represented and Narcotics Anonymous as a whole, in accordance with our Twelve Traditions and Twelve Concepts of Service.
Upcoming Events
N.E.L.A Speaker Jam "Recovery begins with Surrender"
Saturday January 13th, 1:30pm – 8:30pm
814 E. Claremont St, Pasadena CA 91104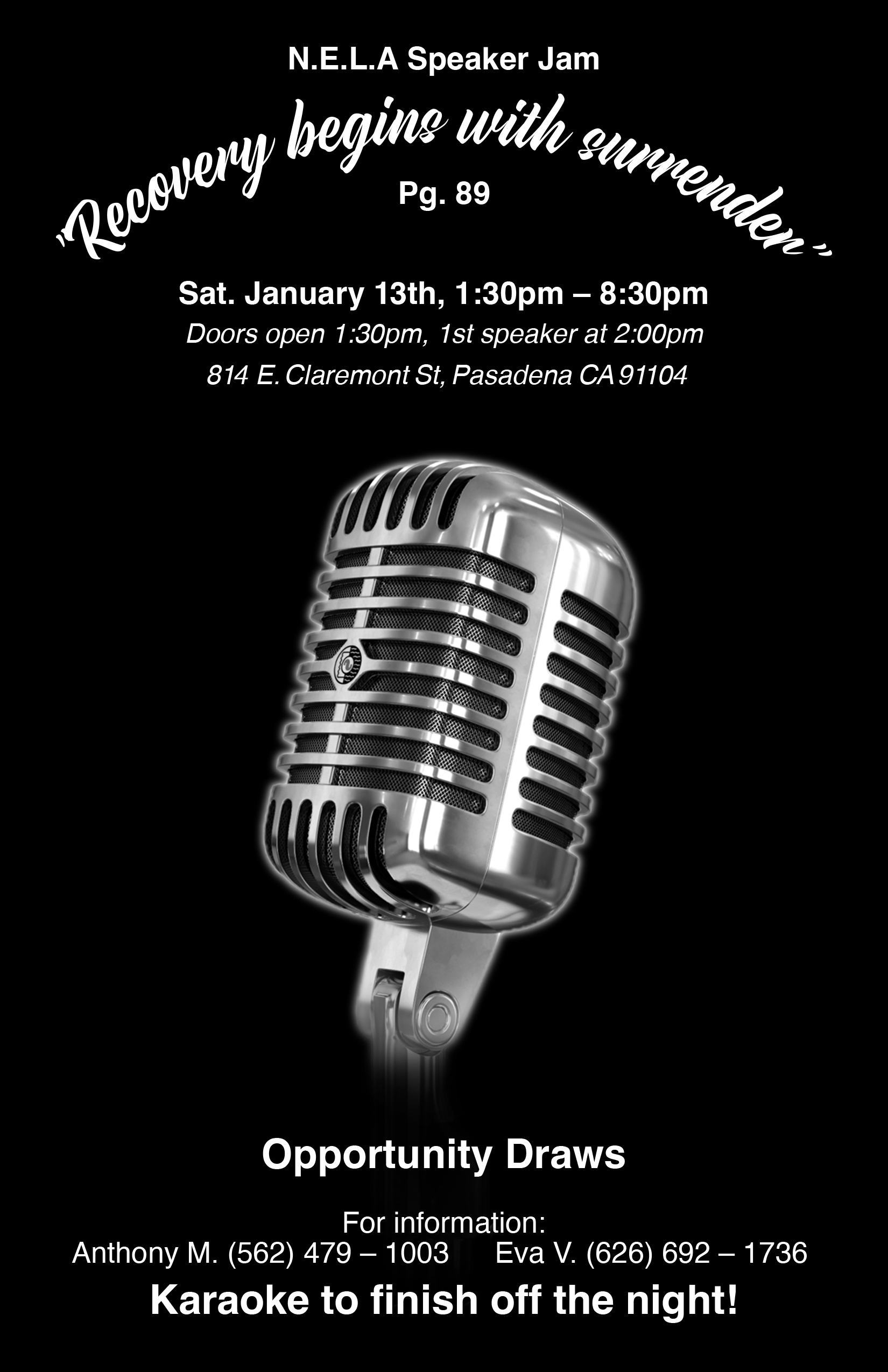 For more information on all activities in the Southern California region please visit www.todayna.org.